Headland | Magnets Finalist
The Morning After with Ben and Josh | 26 November 2020
Ben and Josh chat with Headland about what he's up to musically at the moment, his track Waiting, which is nominated for the Decknology Award and his upcoming gigs.
As far as bass-heavy music goes, you can't look past Christchurch's own Headland. The producer and DJ has made waves across the world playing at the mecca of bass music festivals, Outlook in Croatia, closing out the Moat stage, as well as Basscoast in Canada, opening for V.I.V.E.K and FIXATE across New Zealand, Electric Ave Festival in Christchurch and shows in Europe and America as well as spots on Rinse FM and Subtle FM. His style is bass music with a unique twist, offering up a techy, sci-fi flavour unlike any other.
His connections in bass music run deep, collaborating with massive names such as Alix Perez and releasing on his label 1985. It's safe to say Headland has a large part to play in the resurgence and redefinition of Dubstep.
Vote now in The Magnets 2020 RDU Radio Awards.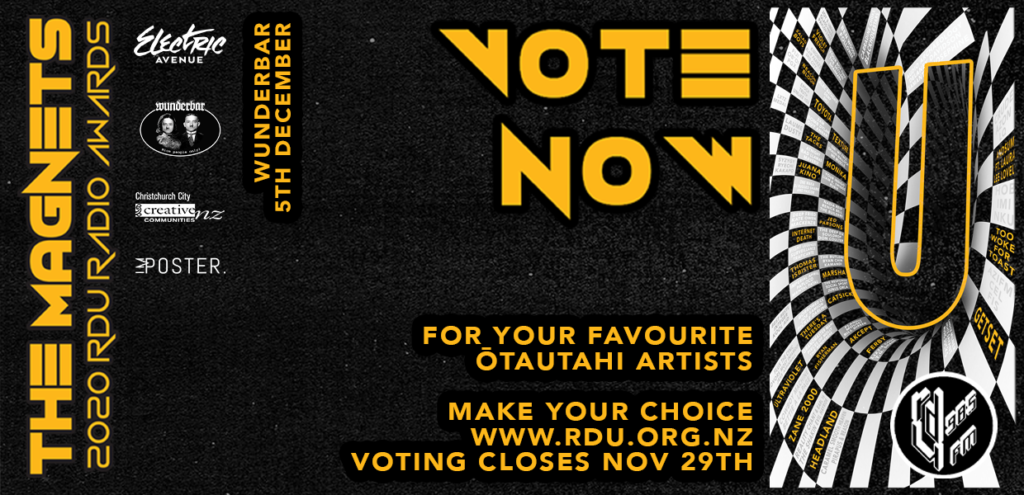 ---
---