Marsha | The Guest List
The Morning After with Ben & Josh | 7 April 2021
Marsha popped into the studio to talk to Ben and Josh for your weekly RDU 98.5FM, Guest List! The band came with two fantastic song choices listed below and very exciting news about their two upcoming gigs, Spaced Out Sessions on the 7th of April, and a darkroom show on the 16th of April! Do yourself a favour and get down to both!  
Oldy – Don't Fight It, Marsha, It's Bigger Than Both Of Us – Blam Blam Blam
Newy – Tongue – Yukon Era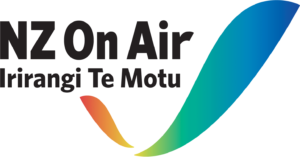 The Guest List is proudly supported by NZ On Air. Each week RDU 98.5FM welcomes a New Zealand musician on air to share two NZ tracks they love; an oldy and a newy. An opportunity to discover what inspires our favourite kiwi artists!
---
---