The Tacks | Magnets Finalist
Tuesday Drive with Rach | 17 November 2020
Luke, guitarist from The Tacks and host of RDU 98.5FMs Dust Up Presents Kickies at Yours, joined Rach in the studio on Tuesday Drive to chat about their track Merivale, which is a finalist for the Round Up Award at this year's Magnets.
The Tacks are an Ōtautahi goth/post-punk band formed in mid-2019. The Tacks bring a dark 80s pop sound with a driving punk rhythm section keeping each song constantly moving forward. As each respective member of The Tacks comes from a punk background, either playing punk music or being an avid fan. The Tacks extrapolate the DIY punk ethic into each nuance of their work.
Vote now in The Magnets 2020 RDU Radio Awards.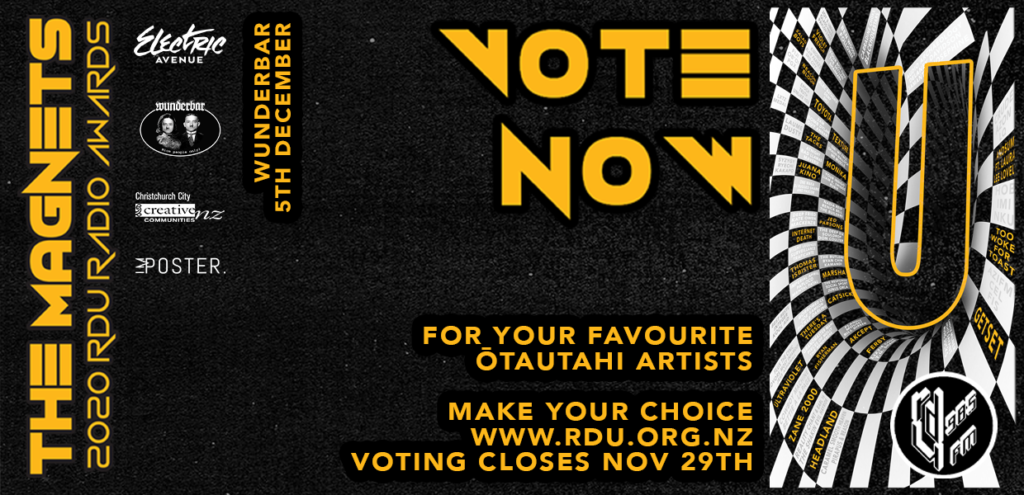 ---
---