Violet French | Magnets Finalist
Wednesday Drive with Andrew Barry | 25 November 2020
Violet French caught up with Andrew Barry on Wednesday Drive to chat about her Round Up nominated track, I Want The Sky To Be Crying.
Guitar player. Scrawler. Fancy-Dresser. It all began in Dunedin, and it all made sense in Christchurch. Writing songs with authority and a sure handle on the nuances of her craft. Her guitar playing swings and her lyrics argue for a personality which is sharp, sympathetic and observes the poetry in small moments. Her songs serve as sardonic litanies to the soul-sucking, crushing minutiae of the everyday. She waits for no man.
Violet is also the host of RDU 98.5FM's Monday Drive, 4 – 6pm every Monday.
Vote now in The Magnets 2020 RDU Radio Awards.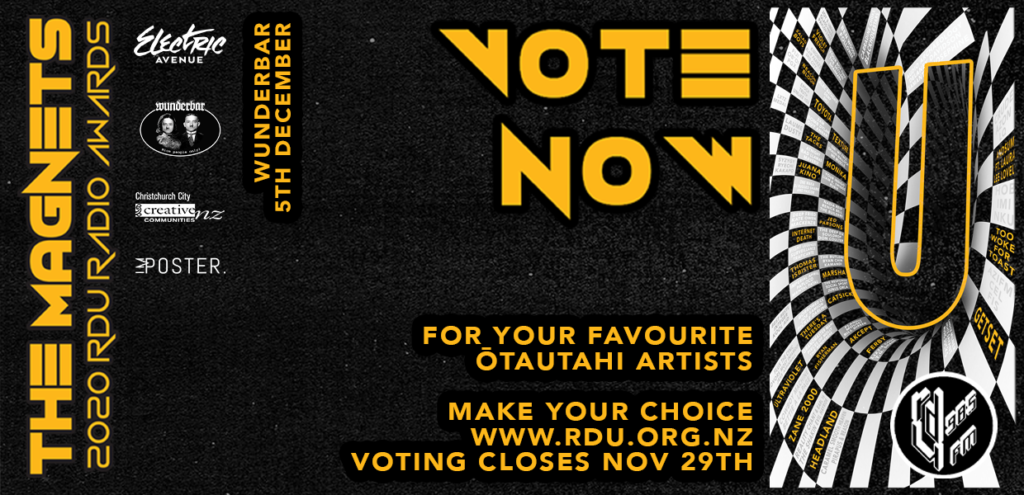 ---
---