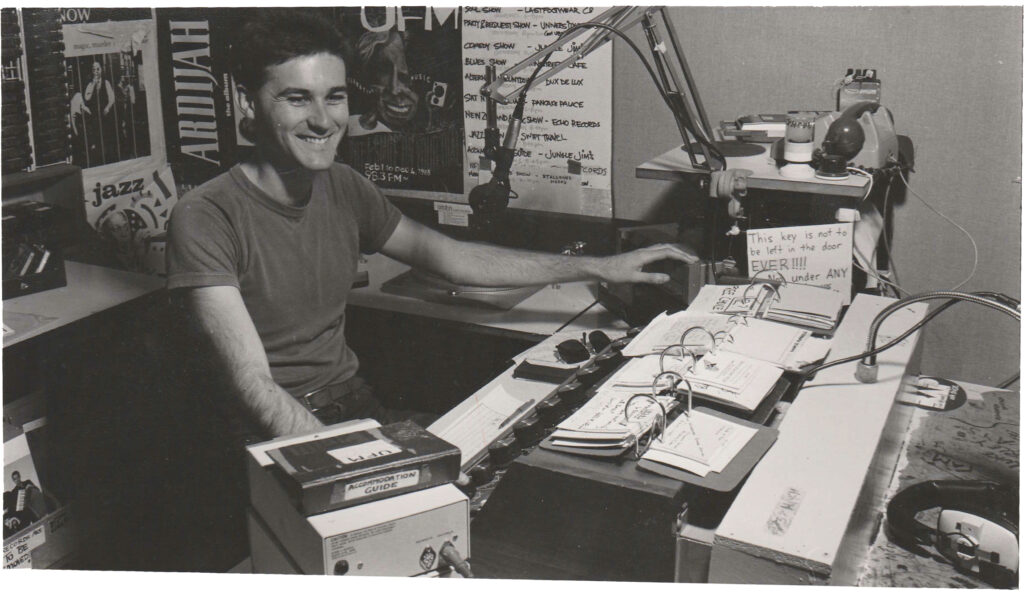 RDU 98.5FM is a registered not for profit student radio station based in Ōtautahi Christchurch.
For more than 45 years, RDU 98.5FM has supported alternative culture in Christchurch by championing emerging talent and giving a voice to people on the fringes. RDU 98.5FM dares to play what commercial radio stations don't. We are not driven by a Top 40 programming policy. Instead, we pride ourselves on playing new and intelligently written music from the local scene and abroad. 
Our principal mandate is to be an independent alternative to the mainstream. Alternative culture sits outside the mainstream but defies definition because of its diversity. Likewise, RDU 98.5FM also defies definition.
Our audience spans generations. Our playlist spans genres. Driven by a large collection of volunteers that come together every week to learn and to share their diverse range of musical interests with Ōtautahi and beyond. Creating an authentic listening experience that will keep you coming back for more.
RDU 98.5FM joins 95bFM (Auckland), Radio Control 99.4FM (Manawatu), RadioActive 88.6FM (Wellington) and Radio One 91FM (Dunedin) to form the Student Radio Network (SRN). The SRN is a collective of volunteer-driven community music radio stations generally targeted at the young and young-at-heart musically-adventurous listener who likes to be challenged with new sounds and ideas.
---