The Morning After
with Ben and Josh
Scheduled on
| | | | |
| --- | --- | --- | --- |
| | | | |
| Rāhina | Mon | 7:30 am | | 9:30 am |
| Rātū | Tues | 7:30 am | | 9:30 am |
| Rāapa | Wed | 7:30 am | | 9:30 am |
| Rāpare | Thurs | 7:30 am | | 9:30 am |
| Rāmere | Fri | 7:30 am | | 9:00 am |
Shake off the morning dust and rub the sleep out of your eyes
Every weekday between 7.30 – 9.30am catch The Morning After Ben and Josh! The perfect way to start your day right after a bloody messy night.
Bringing you news, entertainment, and guests from Ōtautahi and beyond every weekday morning, Josh and Ben will help you shake off the morning dust and rub the sleep out of your eyes. Tune into The Morning After or catch up on the best with the online podcast series, only on RDU 98.5FM!
Do you enjoy really excited noises at 8:30 am and the constant smell of sausage rolls and water-downed juice? Boy oh boy, Ben is the man for you. I love him to death even if he does insist on talking about spy camera eggs and drowning. One time he asked how I was for the hypothetical and it was the nicest he had ever been to me. Turns out it was only for content, I tried to open up to him after and he left the room after spitting on me.

– Josh on Ben
Why listen to paint dry when you could be even more bored listening to Josh in comparison to me on our morning show. On days I feel down about myself, I'm listening to The Morning After on RDU (because if I'm only listening, it means Josh is doing a solo show – nothing makes me feel less sick than proof of how comparatively awesome I am). When Josh isn't talking about Natalie and cannabis, he enjoys misspelling words and working towards his masters in English. Josh is a better host than me but hey, at least my wrists aren't rigid.

– Ben on Josh
The Morning After takes no responsibility if listeners experience contagious laughter, weird obsessive behaviour, sudden bursts of hypothetical hype, or moments of ocean silence live on air.

Wednesday mornings brought to you by Scorpio Books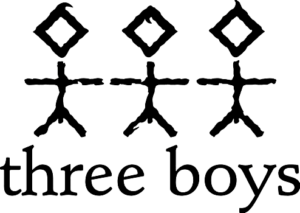 Friday mornings brought to you by Three Boys Brewery 
---
Read more
---