Akcept | Magnets Finalist
The Green Room | 14 November 2020
Akcept joined Mary in studio to chat about what he's been up to this year and his track Exhaust which is a finalist for the Decknology Awards at this years Magnets Awards.
Born and raised in Ōtautahi, Akcept is a producer influenced by the heavyweight rhythms and culture of sound system music. Akcept's releases include an ever-growing assortment of music spanning the wider underground music spectrum on labels such as Zam Zam Sounds, Modern Hypnosis, Artikal Music and AMAR. Catch him spinning a variety of roots reggae and sound system music alongside his co-host Thursday nights on RDU 98.5FMs Eyes Down Radio show.
Vote now in The Magnets 2020 RDU Radio Awards.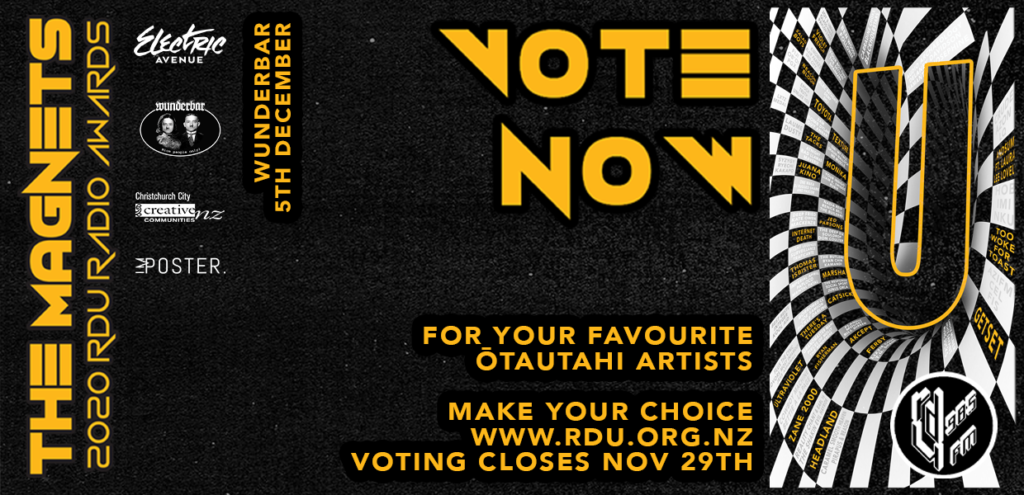 ---
---