Ryan Fisherman | Magnets Finalist
The Morning After with Ben and Josh | 27 November 2020
Ryan Fisherman jumped on the phone with Josh to have a wee catch up about his Round Up finalist track, El Spicy.
Ryan Fisherman is the moniker of Christchurch musician Ryan Chin – local artist, multi instrumentalist, producer, and session musician. Ryan stepped into the music scene circa 2013 as the drummer for indie electronic act Doprah. A band that received high praise from NZ audiences and critics. Over the years Ryan further developed his skills as a drummer, guitarist, bassist and singer by working with many local artists such as Ben Woods, Emily Fairlight, Fraser Ross, Adam Hattaway, Holly Arrowsmith, Amiria Grenell, Tom Maxwell, Katie Thompson, and more.
Vote now in The Magnets 2020 RDU Radio Awards.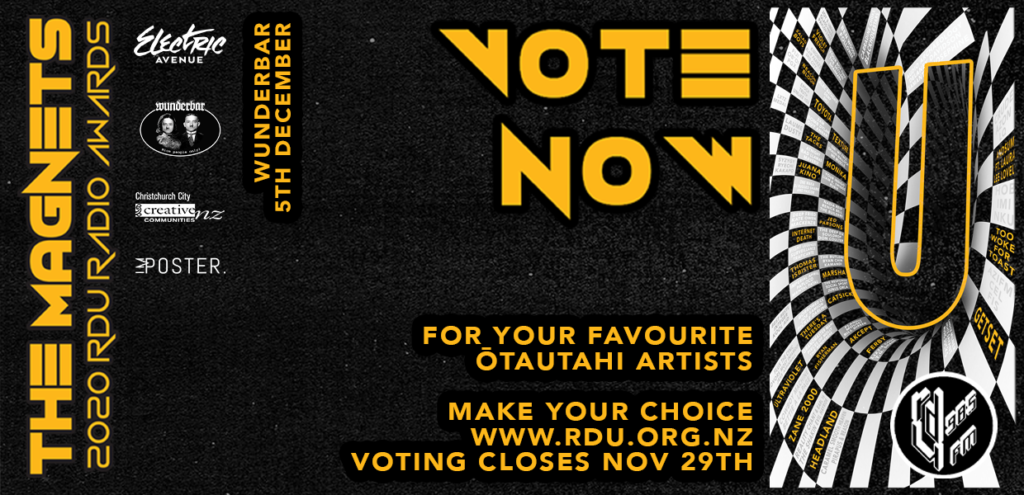 ---
---