Jagā | Magnets Finalist
Friday Drive with Nacoa | 20 November 2020
Jagā joined Nacoa on Friday Drive today to chat about his Decknology finalist tune, Inter Alios and what he's been up to!
Jagā is an artist/producer based in Christchurch, NZ. His music consists of smooth melodies, driving rhythms and powerful underlying sub-bass lines that accompany his diverse dance DJ sets and live performances. he incorporates elements of breaks, electro, techno and UK garage with his own unique dark and atmospheric twist.
Jagā is also the co-host of RDU 98.5FMs Fostercare Radio, Sunday nights 6.30pm – 8.30pm.
Vote now in The Magnets 2020 RDU Radio Awards.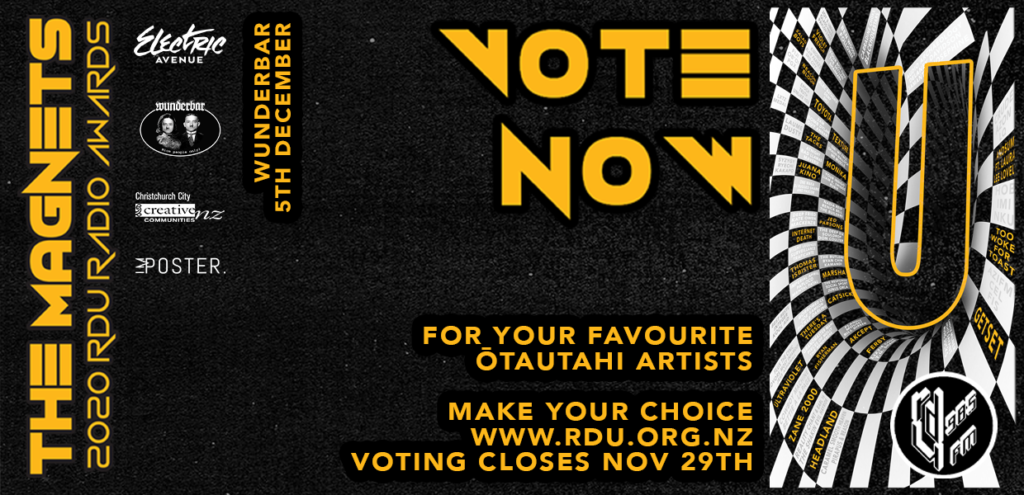 ---
---