Salad Boys | Magnets Finalist
The Morning After with Ben and Josh | 24 November 2020
Joe Sampson from Salad Boys jumped up to the studio to have a chat with Ben & Josh about their Round Up track, This Issue.
"This Issue is us trying to show off our disco chops. Brian and I are long time fans of Public Image Limited, especially the drumming and bass playing, and we were keen to bring some of that into Salad Boys. We tracked the drums and bass live together, and I added the guitars and vocals later. We also love Ariel Pink, so there's a bit of that in there too, and I suppose some Supermen Lovers. The stellar music video was made by a friend and ex-Salad Boy Ben Dodd."

Vote now in The Magnets 2020 RDU Radio Awards.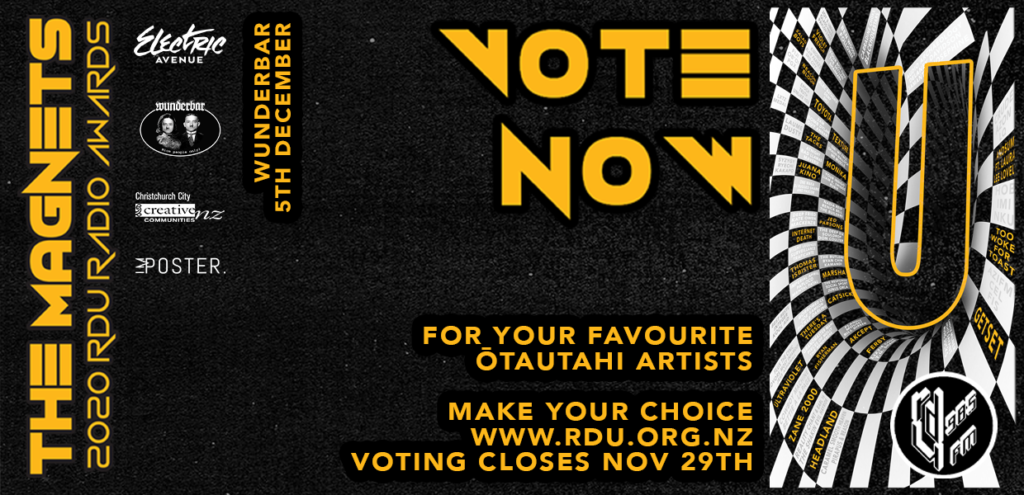 ---
---