Too Woke For Toast | Magnets Finalist
The Morning After with Ben and Josh | 11 November 2020
Ben and Josh have a chat with the always wonderful Too Woke For Toast about the Magnets, Zorza, and the Christchurch music scene.
High tech, low life hipsters with an affliction of affection for affluent tastes; soya bean products; synthesis from 1980; without the bank accounts to match. Certified organic, orchestrators of the orgasmic, producers of woke sound, and oat milk. After a rollicking start placing 2nd at Tunesoc's 2019 Battle of the bands, Too Woke For Toast have since sold out a bunch of gigs, put out their single 'Sometimes', and are now working towards releasing an EP.
Vote now in The Magnets 2020 RDU Radio Awards.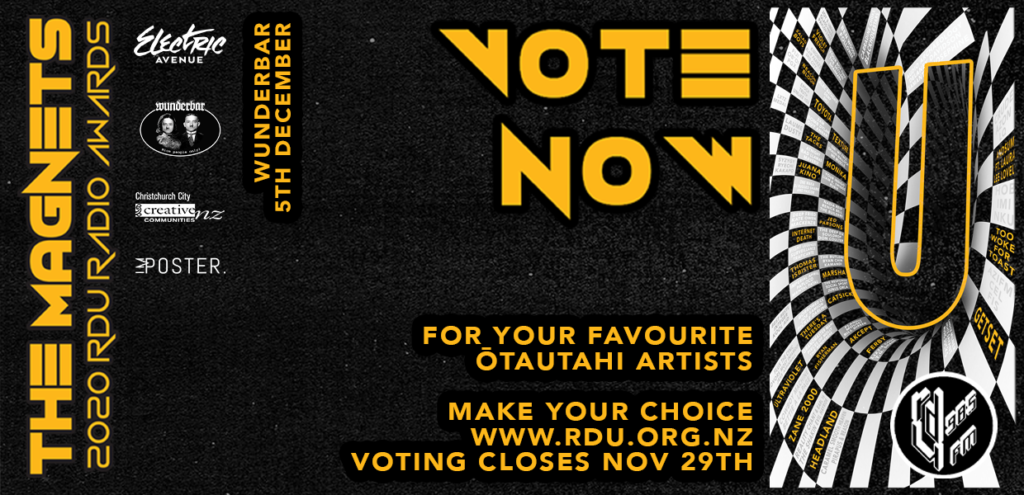 ---
---