Toyota | Magnets Finalist
Monday Drive with Violet | 9 November 2020
Tom & Will from Toyota came into the studio this morning to talk to Violet about ZORZA, Magnets and the Christchurch music scene!
Toyota is the live electronic project of Otautahi's Tom Kerr (Nervous Jerk) and Will Duncan (Social Sport). Combining their musical differences and experiences, Toyota produces a brand of handmade Techno live on the spot. No computers, no USB's and no requests. Toyota keeps it mechanical on stage with a mountain of constantly rotating drum machines, synthesizers, samplers and effects.
Vote now in The Magnets 2020 RDU Radio Awards.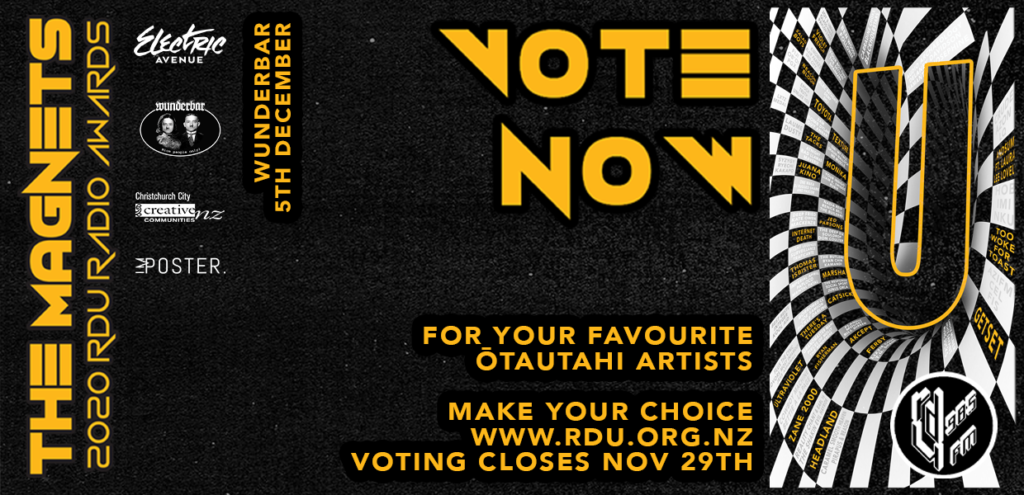 ---
---