Juana Kino | The Magnets
Girlschool | 17 November 2020
Juana Kino popped up to the studio to join Missy G on Girlschool, the pair chatted about Juana's Round Up 2020 finalist track, Breaking Habits!
With the release of her debut album Breaking Habits, The alluringly talented songstress Juana Kino is captivating the Christchurch music scene. Accompanied by her soulful arsenal of beats and sultry smooth vocals, Juana's charmingly unique approach to R&B is refreshing and authentic. Juana brings a story of raw emotion and inspiration to life on the canvas of Breaking Habits. Arrayed with production masterpieces and her ever-cool swagger and grace, the album showcases a personal story of heartbreak and finding yourself. The title track, 'Breaking Habits' is a delightful double entendre about the duplicity of addiction and love. Produced entirely by local Christchurch artist Infectiouss, the album is home to a variety of soulful and sublime production.
Vote now in The Magnets 2020 RDU Radio Awards.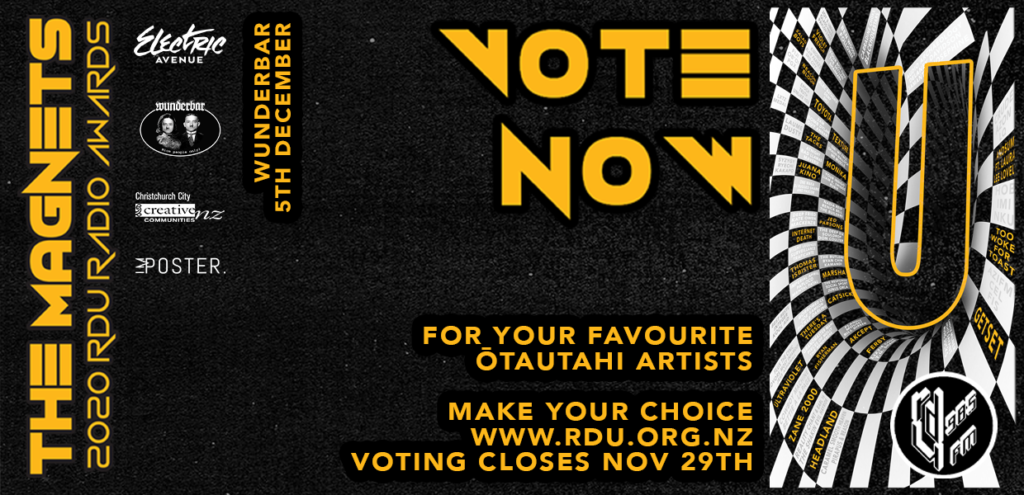 ---
---