Ultraviolet | Magnets Finalist
The Morning After with Ben & Josh | 25 November 2020
Ben and Josh chat with William aka Ultraviolet about his track U, which is nominated for the Decknology Award, as well as the Christchurch music scene, and his beginnings within it.
Born in Christchurch NZ, Ultraviolet brings forward numerous genres and styles in his music, and even more so in his club sets. Flailing percussive rhythms bind them together throughout, with strong influences from Jungle, Juke, UK Funky and Grime. Ultraviolet's most recent releases include compilation contributions to the Christchurch local 160 crew – Big Fresh Collective, and "Aqua Pura EP" on Parisian label HIgh Digital.
Vote now in The Magnets 2020 RDU Radio Awards.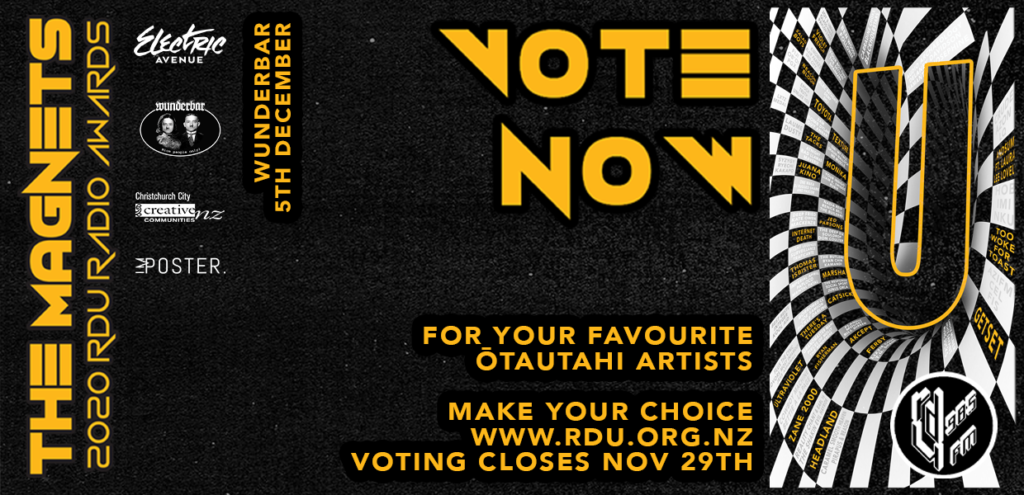 ---
---